CRO Coaching
"Finally, a 1-on-1 Coaching Program That Will Allow Me to Easily Increase My Website Conversions. Guaranteed!"
It's true!  You too may qualify for 1-on-1 coaching with our website conversion rate optimization experts. The very same experts who work with B2B clients day after day, split-testing their websites, increasing their conversions, and impacting their bottom lines.
And, for a limited time at just a fraction of the cost!
Have you hit a plateau and are now struggling to get a positive ROI
from your websit

e traffic costs?

Have you noticed that your traffic is costing more and more and is eroding your 

profits?

Are you finally ready to transform your website and make it convert more often so it increases your ROI and your bottom line?
If you answered "yes," then Conversion Rate Optimization (CRO) is for you.
WHAT IS IT?
1-on-1 coaching with your own CRO expert who has tested thousands of website combinations
discovering the most effective ways to increase website conversions
2, 60-minute (or 4, 30-minute sessions) per month where together we will analyze, discuss, collaborate,
and plan a course of action for you to take to make your website convert more than it is now
Real time step-thru of your website and what you can do now to make it convert more
Learn the secrets that actual conversion rate optimization experts use with their clients for maximum impact
Learn how to create a sales/lead funnel that reliably delivers sales or leads or opt-ins like an automated machine
Learn how to "see" a webpage from a direct marketing point of view where every piece of
website real estate has to justify why it is there or its gone for good
Learn how to automate as much of your funnel as possible so you only spend your valuable time
speaking with people who will buy from you
Learn how to systematically harvest the single most important asset to your business – the testimonial – and how to use it to "do the selling for you."  HINT: A testimonial can get the message out about your business 10x more effectively than you can
Learn about the little known "point system" of testimonials and how it adds more value to each one for total credibility 
Learn how to guarantee that every satisfied customer provides you with a sparkling testimonial every time
Full Transparency: Ask as many questions as you want about anything you want to help your website.  You'll walk away knowing more than you ever thought possible about conversion rate optimization (You may even find yourself helping peers with their websites!)
Learn how to run split-tests to measure increases in your conversion rate 
Learn what to test for quick bumps in conversion rate and what are the most important for the biggest long term gains
Get industry standard best-practices on simple component changes that can impact your conversion rate.
(These include "magic words" that make people take action.)
Get an on-demand .mp4 & .mp3 recording of each session to be played back any time to assist you in recalling all the "little gems" that will be thrown your way.  Watch the video again and again on your laptop, ipad, and /or iphone.  Listen to the .mp3 on your ipod or other device
"Done for You" CRO services at Vitruvian begin at $1,500 to $3,500 per month.  This means we will take your campaign by the reigns and do everything ourselves to increase your conversion rate.  But, we know that most small businesses cannot afford this fee.
Hence, this new program. At only a fraction of the cost, we will show you how we make a website convert more often using our expertise, wisdom, and knowledge. You can then take this information and implement the changes yourself.
We'll also be by your side to help answer questions, provide feedback, and even give you the much-needed guidance when needed.  Our goal is to make you a "lean and mean CRO machine" so you can finally get your website to do what it was designed to do…MAKE MONEY.  For just $495/mo. – and while space is available – you may qualify for this new 1-on-1 coaching program. We do ask a 3 month commitment to fully take advantage of all the information you will be able to apply.
Additionally, for the 1st Class (of the first 15 students only) we will perform an actual benchmark test where we will hook up your website to our high-tech diagnostic tool to get you the most important metric on your website: your actual conversion rate. This is the number used to build from when you begin testing, and if this number isn't accurate, you cannot make successful gains! Benchmark Test: A $295 value. FREE to the first 15 students accepted.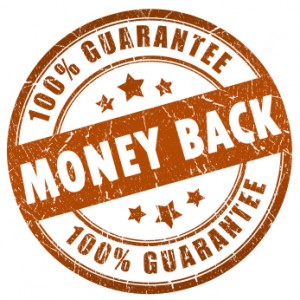 THE GUARANTEE
It's simple. If after our first meeting, you feel this coaching program isn't everything you expected (and more!) just say "stop" at the end of your 1st call, and we will provide a quick and courteous refund – no questions asked. It might be cliche but our only goal is to provide you with the most effective cutting edge information on how to make your website produce more conversions. If you don't feel what we provide is just that, then you have 100% guarantee we'll make it right with a happy & full refund.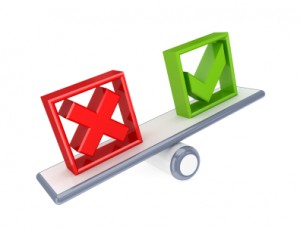 WHY SHOULD I ACT NOW?
The sooner you increase your website's conversion rate, the quicker you'll add profits to your bottom line.  It's an amazing reality that if a 2.5% conversion rate is generating $50,000 annually for you, that doubling this conversion rate to just 5.0% will double your sales to $100,000! And this will cost you not one penny more in ad spend.  These are truly revolutionary concepts that almost nobody is focused on.
There is nothing that is more important – nothing – than increasing conversions on your website because conversions generate the money which makes the company thrive.If getting more leads is valuable to you, if getting more quote requests is valuable to you, and if getting more sales is valuable to you, then you really need to learn how experts tweak their websites to impact their conversions rates.  This 1-on-1 coaching will show you how. Guaranteed.
Lastly, you need to act now because we have extremely limited availability, and as soon we fill these slots, we have to shut the doors. Don't miss your chance to get on the fast-track today!
Please complete the application form below now and get your business into the queue.  We will review it promptly, and based on your inputs, we will make a determination if we think it's a good fit.  Applying is 100% free of charge and does not obligate you to anything; it just gets you into the conversion rate optimization game.
Remember, we wrote the book on Google AdWords for Dummies, we are all Google Certified Professionals, and we all work with clients every day helping them increase their website's performance to levels they never knew possible. Isn't it about time you checked us out, too?
Please take a moment to complete the application below.
***Your information remains 100% secure & private within our organization***
[gravityform id="2″ name="THE SIZE UP…"]